Japan 70.3 – a long, wet, treacherous slog all the way to the line. As I approached the finish area I was happy that I ran through the field to a podium finish. Third place wasn't what I came to Japan to do, but it wasn't horrible. It was better than sixth, which was the position I started the run in. That would have been a nightmare. With third, though, I get a bit of prize money and a podium pic for the sponsors – and hopefully a better result at the next race.
"We're about to welcome our first male professional," I heard the announcer say from afar.
I wondered who it was that won the race. I couldn't see anyone ahead of me and the visibility was actually quite good despite the rain. It was either TJ Tollakson or Ryan Schmitz, who rode through the field about 50km into the bike and apparently opened up a sizeable gap.
"Here he is – Kevin Collington, your male pro champion of Japan 70.3 2019!"
I was probably more surprised than anyone! So what happened?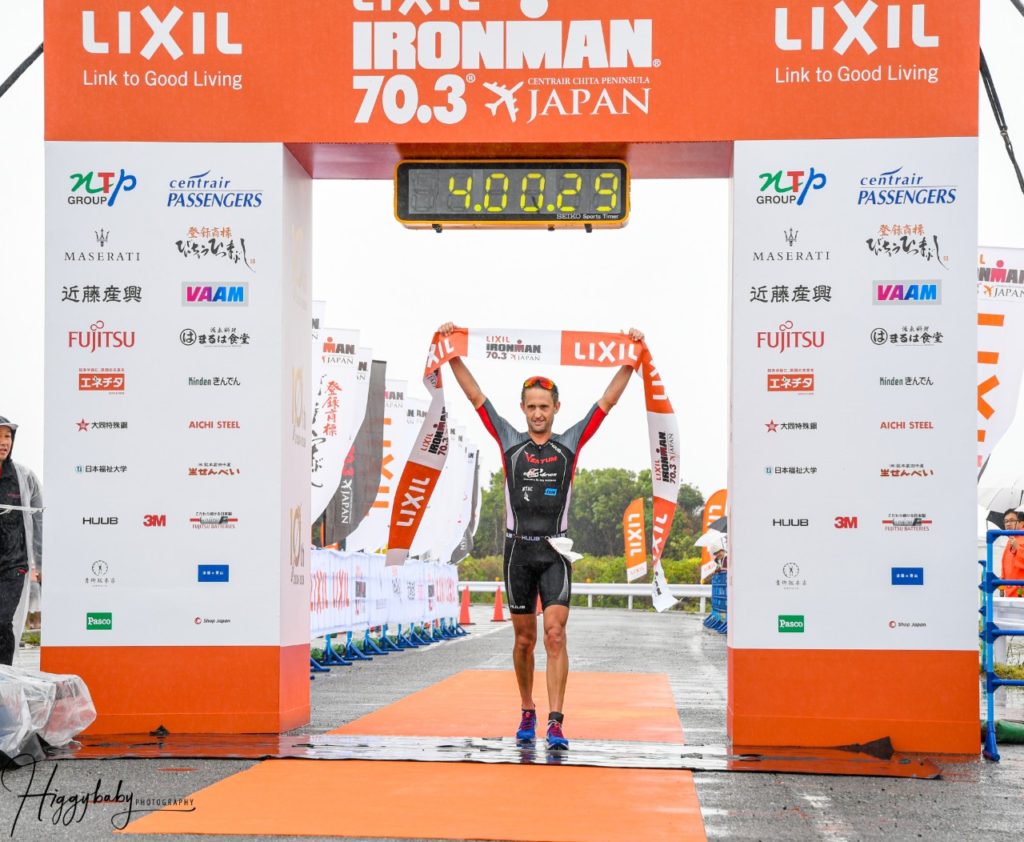 Rewind to the early morning – it was dry out but rain threatened over Nagoya city, and sure enough 45 minutes before the start of the race it started pouring. I ran back to the transition area, lowered my tire pressure, and prepared myself for a long day of racing in the rain.
The swim wasn't notable – I exited in the front group and found myself in a group of five on the road. Lindsey Lawry and Jack Tierney immediately went off the front, and our group rode with careful aggression through what must have been 100s of turns through industrial parks. The carefully manicured Japanese road paint made things especially dangerous, and accelerating out of turns dozens of times over the 90km bike course made my legs feel like bricks. I was eventually dangling off the back of my group just waiting for the bike course to end. TJ and Ryan rode through the group like a freight train, and there was nothing any of us could do to respond. All I could do was stay out of trouble, ride safely, and get to T2 as quickly as possible.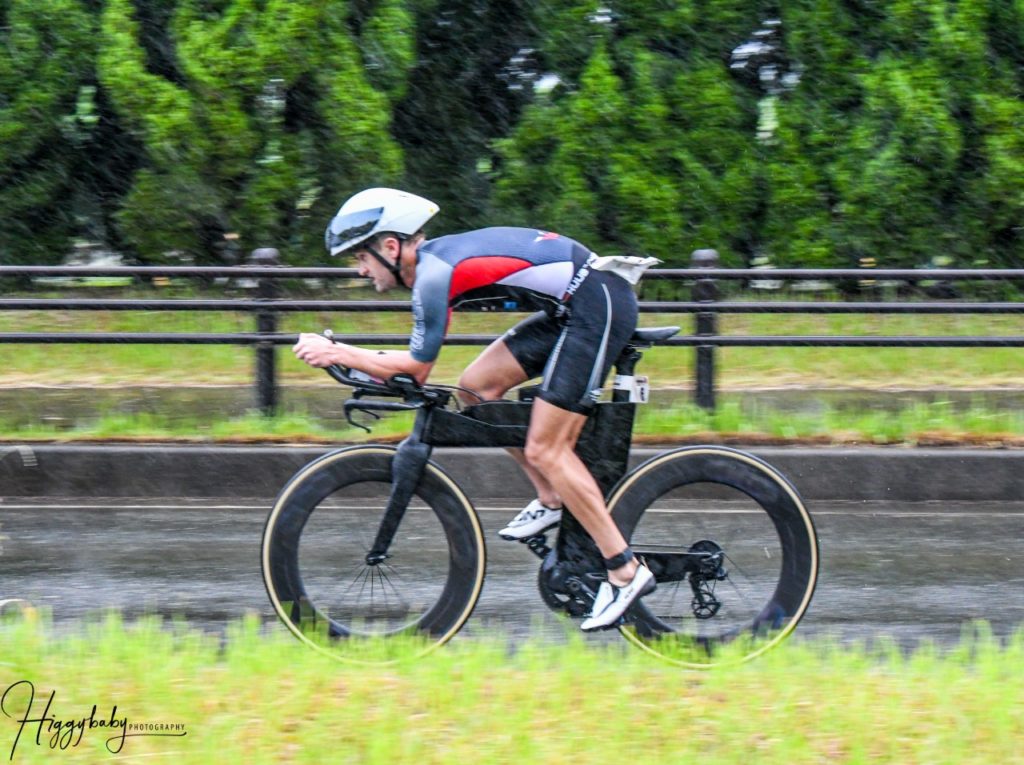 I started the run assuming I was in sixth, and in this lower tier race the money only goes five deep. Needless to say I was unhappy with my position. I spent a mile of running feeling sorry for myself but then decided to just run as hard as I could, angry at myself for messing up a good race opportunity. To my surprise I started reeling in some of the athletes ahead of me. First Sam Betten, then Jack Tierney, then Lindsey Lawry. All of a sudden I had two lead cyclists, which I found odd. One was riding behind me while the other was 500 meters ahead of me. My calculations put me in third. I kept running hard to see if I could catch TJ and Ryan, but I never even caught a glimpse of them.
"You are number one!" said a local woman who was out on course cheering in the rain.
"She's probably saying that to everyone," I thought.
If you haven't guessed it already, something went awry for TJ and Jack on the bike course. I found out later they rode off course at some point, losing huge amounts of time before they got back on track. Moral of the story – don't give up because you just might be accidentally win!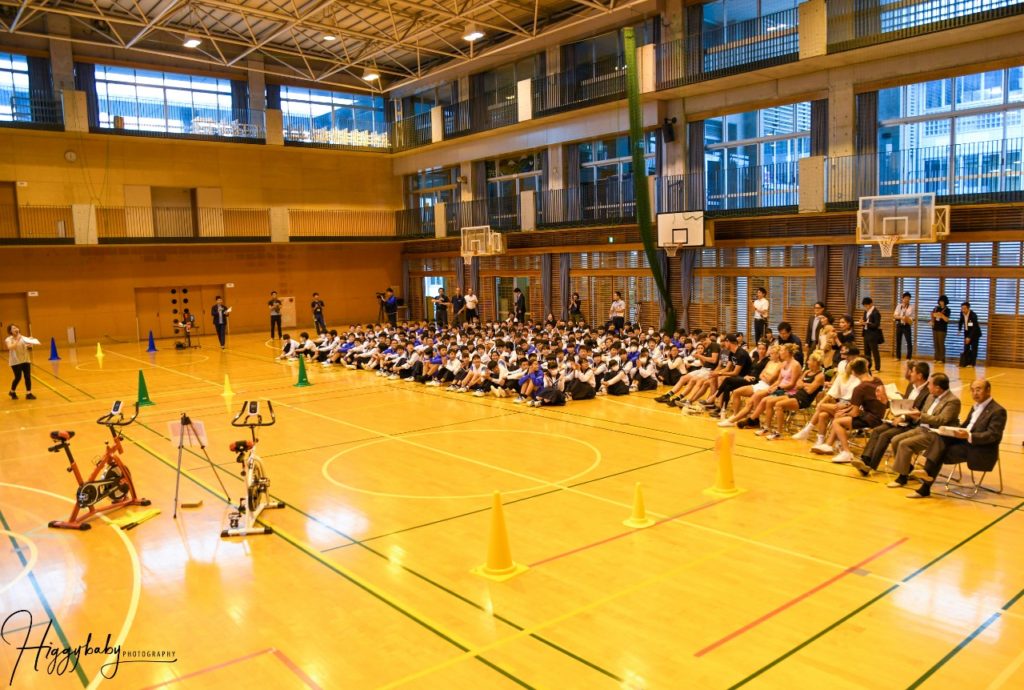 And now, as I usually do, here are all the things I failed to update my website about since last October because I'm too busy and/or too lazy!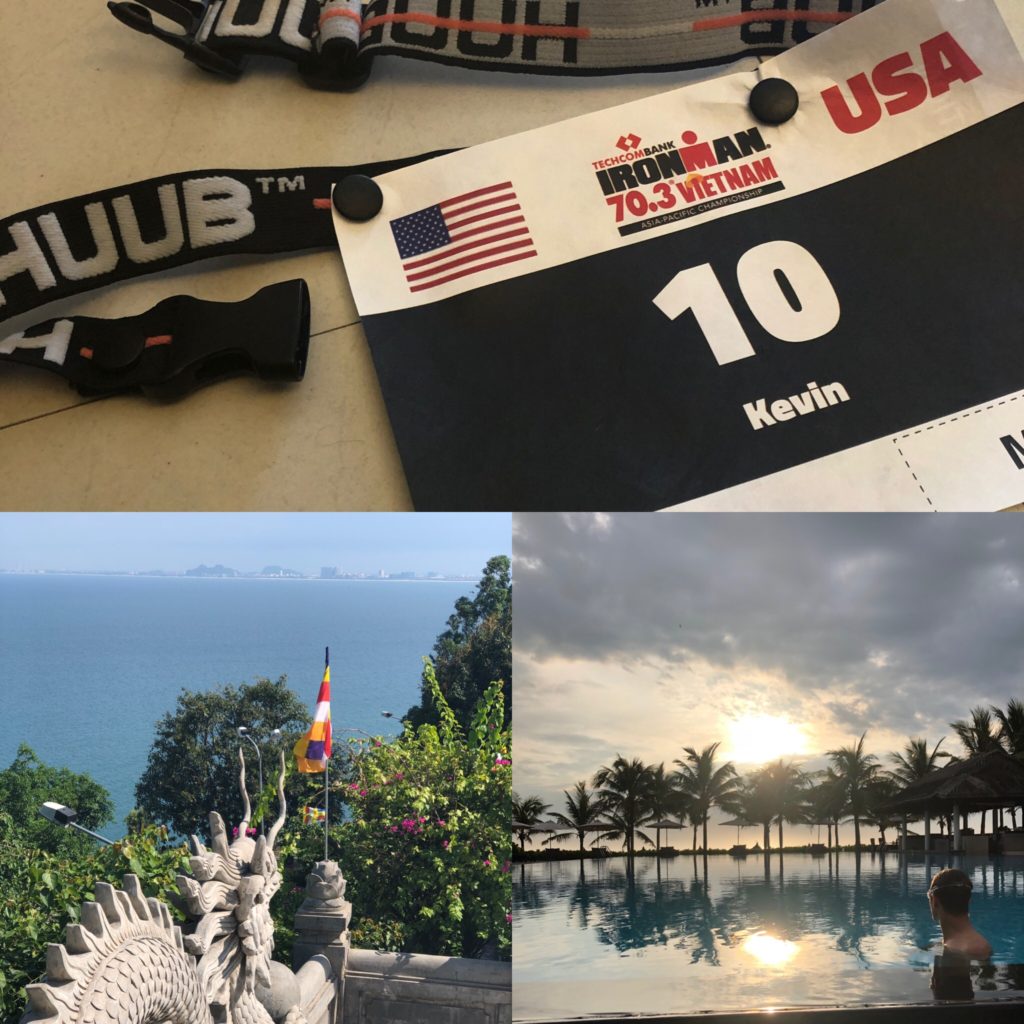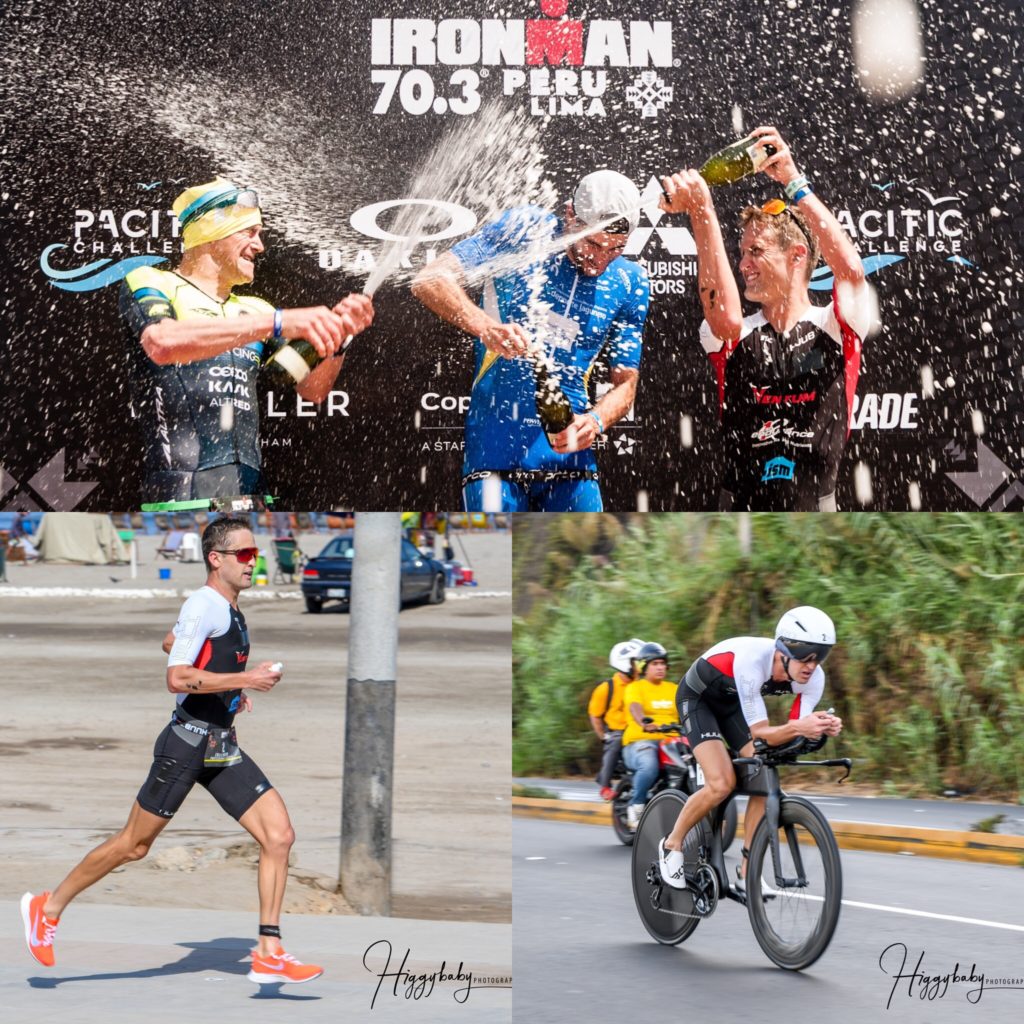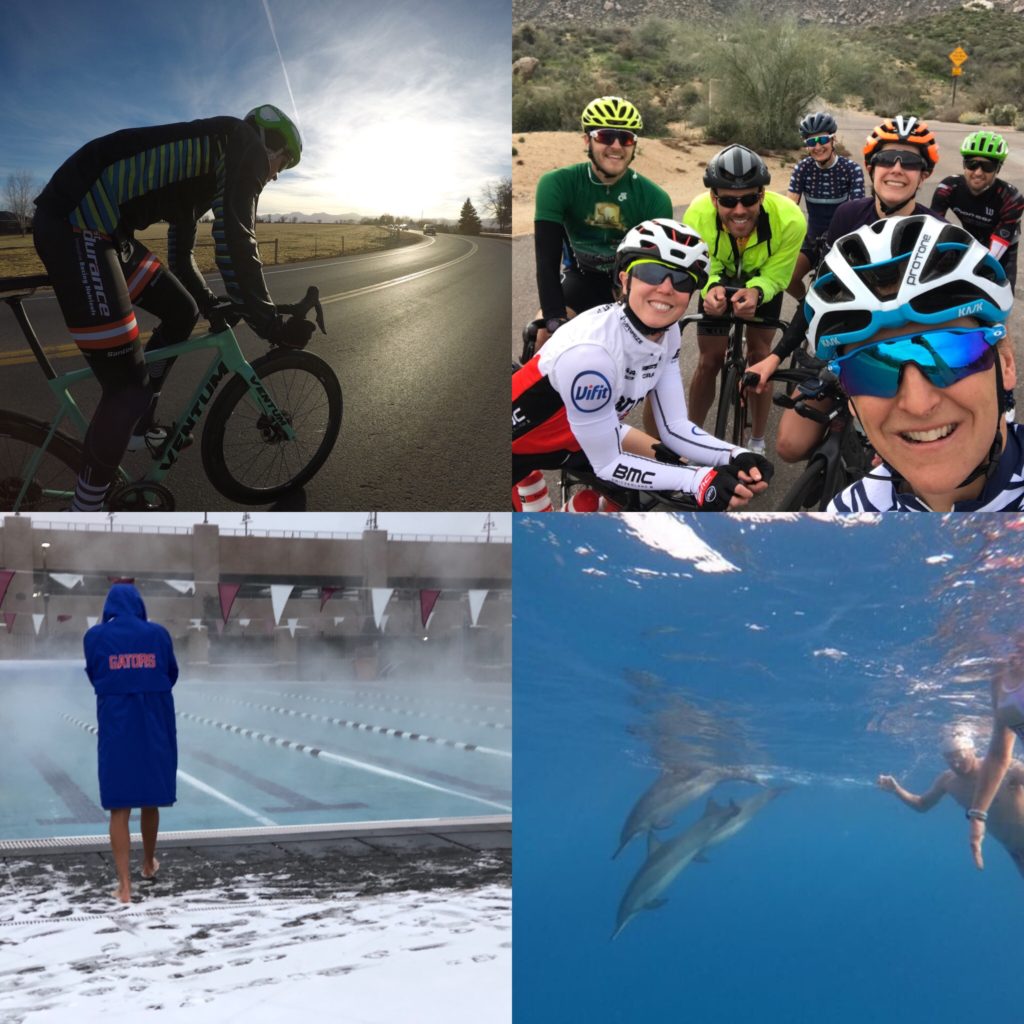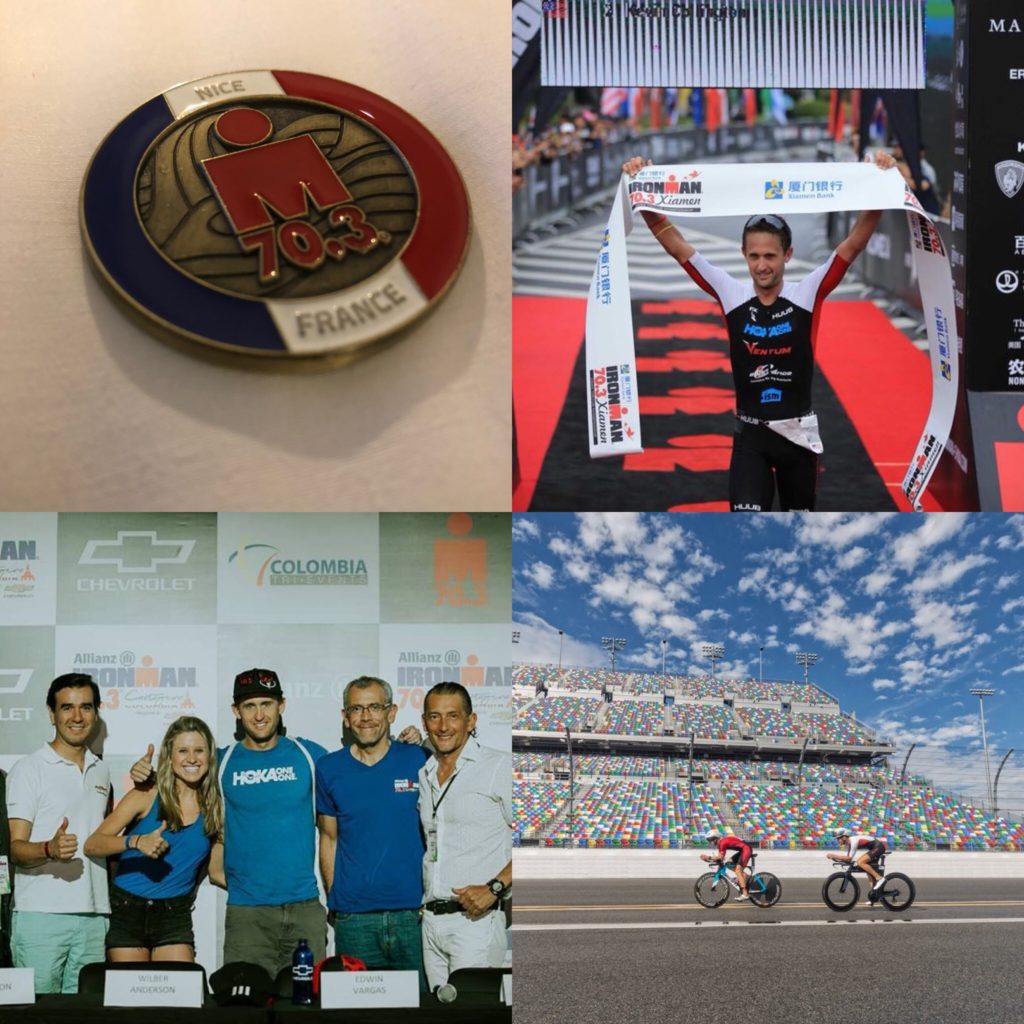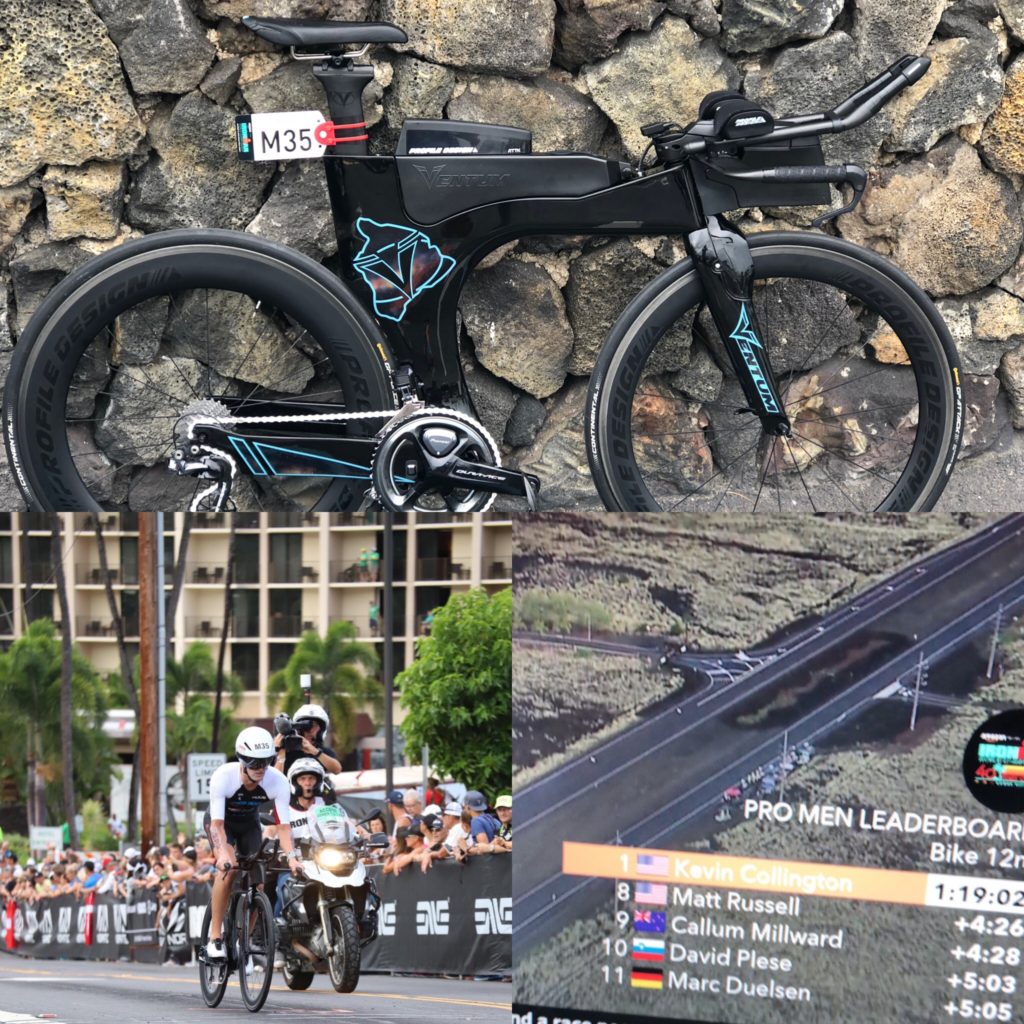 That's it for now! See you at the races. Speaking of which, here is where I'll be in the coming months:
July 7 – Ecuador 70.3
August 3 – Boulder 70.3
September 1 – Changsha International Distance Triathlon
September 8 – 70.3 World Championship
-K