For the second year in a row my big "A" races for the year were HyVee and 70.3 World Champs, once again on back-to-back weekends. How did it go? HyVee was great! 70.3 World Champs was not so great.
HyVee: I swam well, notched myself into "the group," zig-zagged my way to the front and then ran a lifetime best off the bike 10k of 31:50 to cross the line in fifth place. I was pretty happy with this result after a month of great training in Flagstaff, Arizona, and I felt confident heading into 70.3 Worlds with great form. Fifth place two years in a row also hasn't hurt my Christmas present budget.
The last few meters at HyVee.
Mont Tremblant started in a similar fashion to HyVee: I swam great, exiting at the tail end of the front group. Again I found myself near the front of the race on the bike, except this week the pace was difficult for me. I got dropped five or six times and each time clawed my way back, hoping my legs would come around or the pace would even out. Just before the 60k mark I got popped for good. No excuses, I just need to be a more complete athlete to compete at the front end of a field like that.
I have a few more chances to put it all together at the races this fall, and I'll also be heading out to Kona for some spectating. Looking forward to it.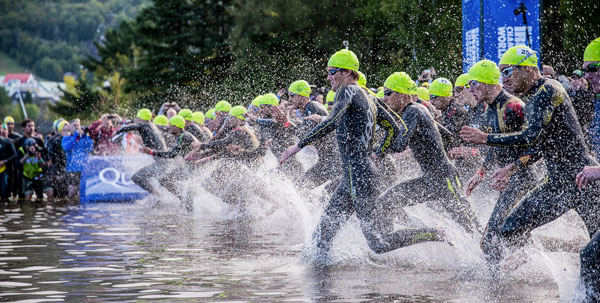 Mont Tremblant was an amazing location for a race, and the organization was top notch. Photo credit Nils Nilsen N2PhotoServices.
The front swim group…that's my arm in the upper right. Photo credit Nils Nilsen N2PhotoServices.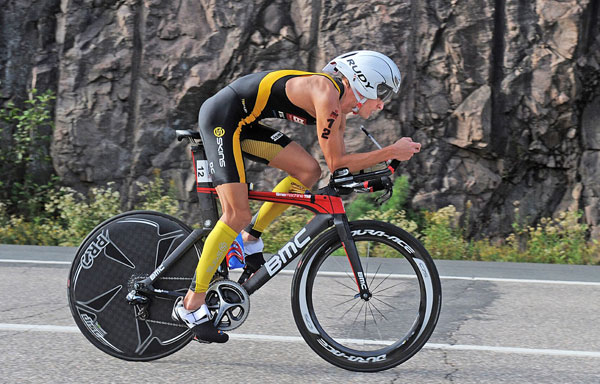 I was in great position in Mont Tremblant, it sucks to mess that up. Photo credit Tim Carlson.
The last race on my schedule before the championship races at HyVee and 70.3 Worlds was this past weekend's Racine 70.3.
There isn't much to say about the race itself – basically it was the Lionel Sanders and Andrew Starykowicz show. Starky swam front pack and then used his massive watts to put 8.5 minutes on our group on the bike, while Lionel caught us on the bike and then ran a 1:09:36 half marathon for the win. I thought I had third locked up halfway through the run when Peter "Robbo" Robertson came flying by at a pace I couldn't match. He opened up about 45 seconds on me, but around mile 9 I started feeling good and the gap started coming down. I whittled it down to 20s but didn't have enough to get him. So fourth it was.
Six weeks until HyVee and seven to 70.3 Worlds. Time to get fast!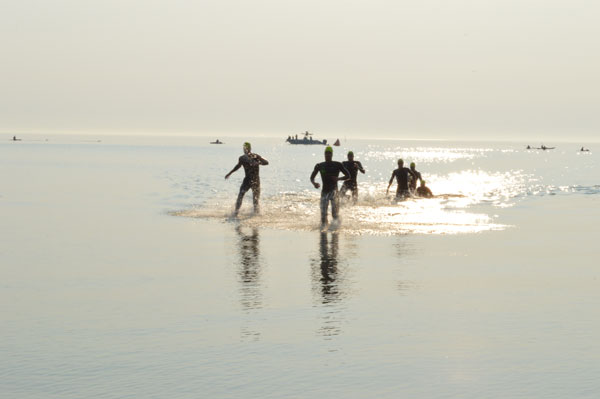 The front swim pack exiting a cold and flat Lake Michigan.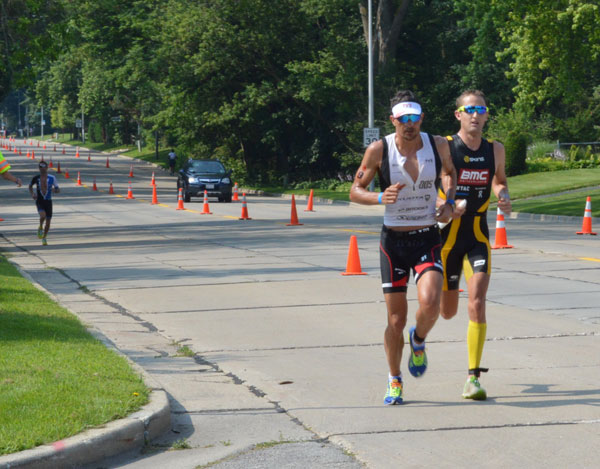 Throwback to 2010 70.3 WC running with Fontana. Robbo in chase.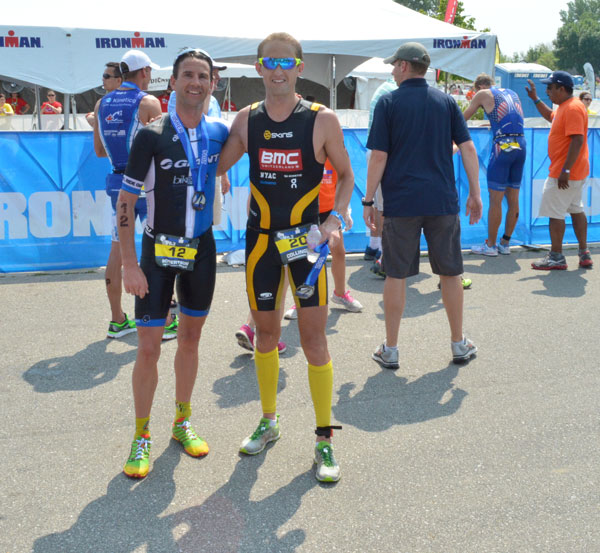 It was cool to meet this 3 x ITU world champ – I was just getting into triathlon when I watched him win in Gamagori in 2005.