I pulled off a second place finish this past weekend at Austin 70.3. Between the swim and bike Chris Kemp and I gained 4.5 minutes on the rest of the field going out onto the run, but Chris had the better run legs on the day. Only one more race left this season – Challenge Laguna Phuket on November 30th.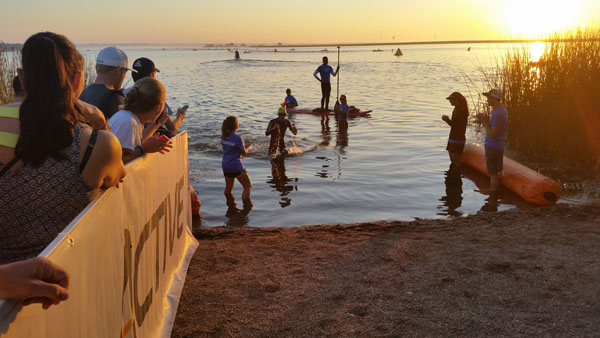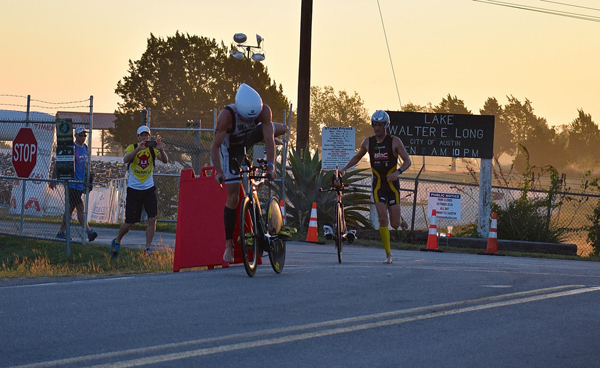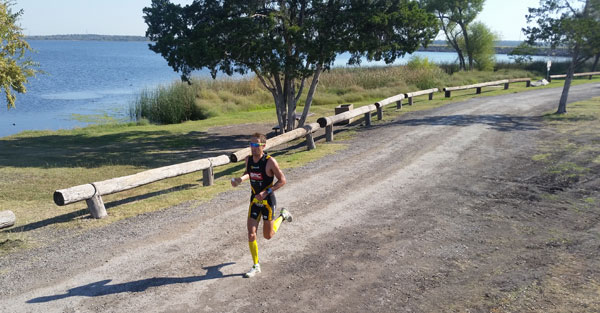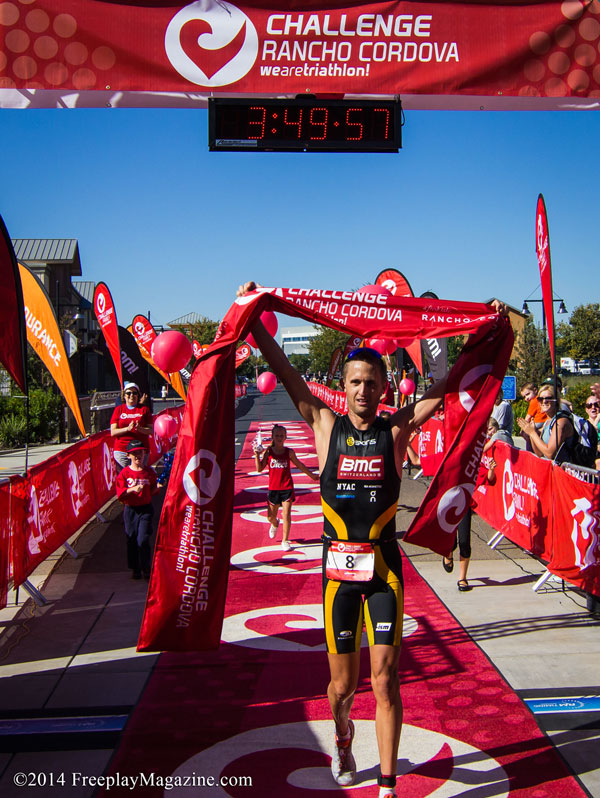 I won something! It feels great to finally get a W at a half-distance race, or any triathlon race at all for that matter, as my last professional win was over five years ago at the Playas Continental Cup in Ecuador (2009). Lots of second places, thirds, fifths, and sixths, and yes there is the Chicago Triathlon in 2010, but that doesn't feel like a win. Lifting the finish tape is obviously the way to go.
Race day started with a 68.4 F official swim temperature. No wetsuits! This is a big advantage for the swimmers, and with Jesse Thomas in the field as the pre-race favorite this was great news for me. Jesse is known for pushing big watts on the bike and running fast in aviator sunglasses that he buys from gas stations, but not so much for his swim ability. The gun went off and I slotted in at the front of the race in fourth position behind a train of Davide Giardini, Rudy Von Berg, and Todd Skipworth. I made one quick realization – 68.4 degree water is FREAKIN' FREEZING. I was uncomfortably cold throughout the entire swim despite the fast pace set by Davide.
Davide got out of T1 quick as lightening and it took me over 10 miles to reel him in, dropping Skipworth and Rudy in the process. I came alongside him as soon as the real climbing began and started grinding away at the front. Soon I was out of sight and all by myself at the pointy end of the race – absolutely unknown territory for me on a bike. I kept my head down and rode as hard as I could for the remainder of the ride, only coming out of aero position through the turns. Quick glances behind me showed no signs of an approaching aviator clad rider, and my wattage data said I was 20w higher than any previous 70.3 distance race, so my confidence was growing that I would hold off Jesse for the entire 90k ride.
The bike course.
I ran my ass off for the first lap of the two lap run course, clocking a 35:40 for the first 6.5 miles, so my running legs were good despite the hard ride. The start of the second loop of the run was when Mr. Thomas made his first appearance – dressed in a polo shirt and dockers (+aviators), cheering for me as I ran by. Here's what happened: he hit a rock at the start of the bike and came off, smashing his front wheel up, but fortunately unharmed other than some road rash. With Jesse out of the race I was able to let off the gas a little bit, and one 6.6 mile lap later I crossed the line in first.
Overall it was a great result for me and a huge boost after my DNF at 70.3 World Champs. My cycling continues to improve thanks to the mechanic and bike fit skills of Sherpa and Joe Santos at Davis Wheelworks, as well as the support from BMC, Shimano, Rudy Project, ISM Saddles, Atomic High Performance, and Kinetic. Thanks also to the New York Athletic Club, Skins, On, Skratch Labs and blueseventy – I'm lucky to work with such great people and companies. Next up is a quick trip to watch the Hawaii Ironman, and then Austin 70.3 on October 26.
Thanks Sean Dulany at Freeplay Magazine for the pictures.