The last race on my schedule before the championship races at HyVee and 70.3 Worlds was this past weekend's Racine 70.3.
There isn't much to say about the race itself – basically it was the Lionel Sanders and Andrew Starykowicz show. Starky swam front pack and then used his massive watts to put 8.5 minutes on our group on the bike, while Lionel caught us on the bike and then ran a 1:09:36 half marathon for the win. I thought I had third locked up halfway through the run when Peter "Robbo" Robertson came flying by at a pace I couldn't match. He opened up about 45 seconds on me, but around mile 9 I started feeling good and the gap started coming down. I whittled it down to 20s but didn't have enough to get him. So fourth it was.
Six weeks until HyVee and seven to 70.3 Worlds. Time to get fast!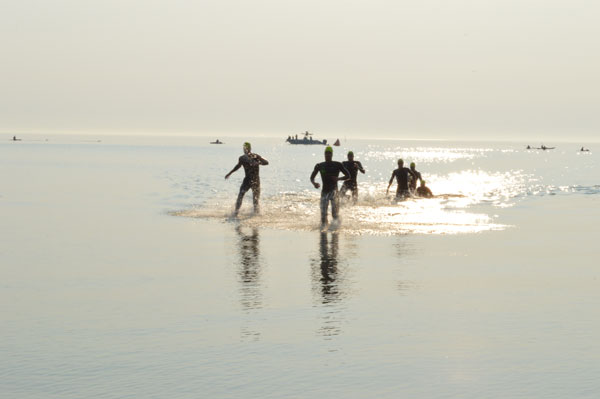 The front swim pack exiting a cold and flat Lake Michigan.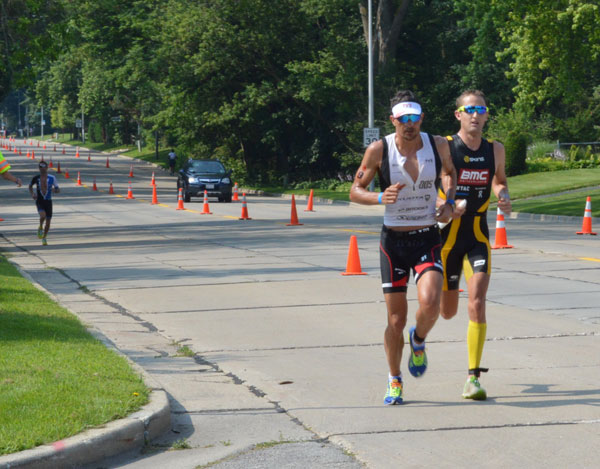 Throwback to 2010 70.3 WC running with Fontana. Robbo in chase.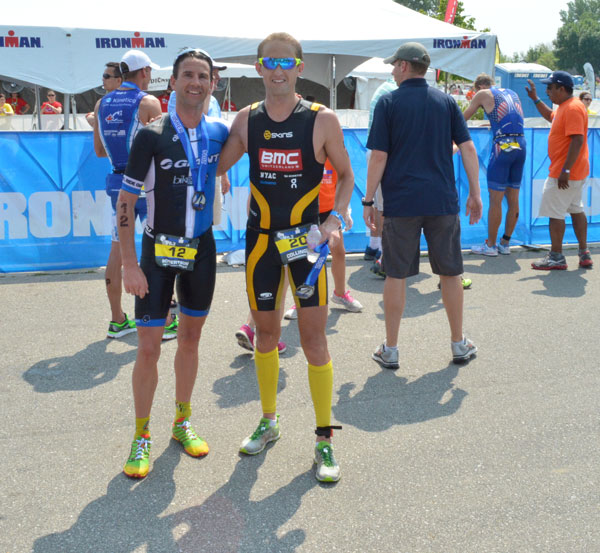 It was cool to meet this 3 x ITU world champ – I was just getting into triathlon when I watched him win in Gamagori in 2005.
I raced the Boulder Peak Tri last weekend hoping to grab a spot for the HyVee 5150 Championship next month. That wasn't a lofty goal, though, since I was ranked sixth on the HyVee points ranking leading into the race and just had to finish in order to qualify. But really I wanted to improve upon my tepid seventh place finish from last year at this race.
Unfortunately the marquee climb on the course, Olde Stage, was taken out because of flood damage that still exists on the descent down Lefthand Canyon. With three dirt sections between Olde Stage and US 36 there was no way the race organization was going to let us go up there (this is triathlon, there are insurance premiums to worry about). So instead the course just stayed on US 36 on what was sure to be an incredibly fast course without any climbing involved.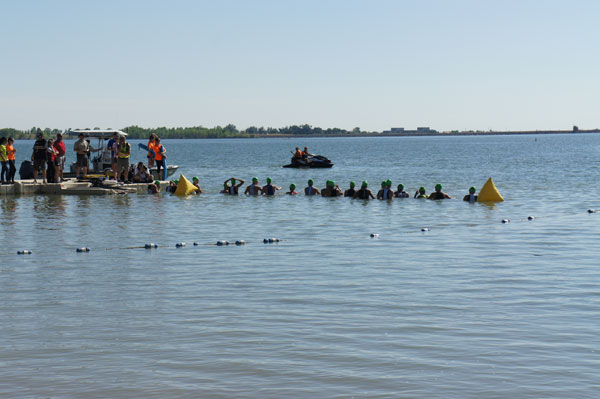 A waste-deep water start
I messed up the swim for the second year in a row, but instead of losing 1 minute+ like last year I only found myself 40 seconds down from the tail end of the front group. With more miles in my legs and more faith in my cycling ability I set out determined to ride my way back into the race. I caught a group containing Brad Kahlefeldt, Clayton Fettell and Brian Fleischmann around mile four and then set my sights on the black and red suit up the road that appeared to be Matt Chrabot. Upon catching him I realized it was not Matt but instead Davide "the hummingbird" Giardini. So that meant that Jimmy Seear and Chrabot were both still up the road and out of sight. Around mile 15 the course turned into a steep descent on St. Vrain and I struggled to keep up with Davide. In fact he dropped me and I had to claw my way back when the course turned into a false flat uphill all the way back to transition.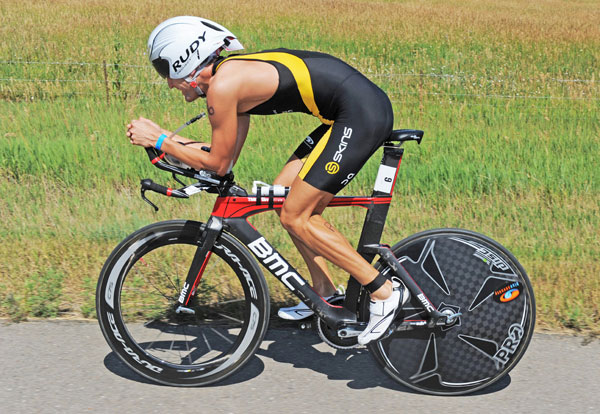 I averaged 27.3mph in the thin altitude air and only had the fourth fastest bike split. That's a fast course! Photo credit Tim Carlson.
The run was fairly uneventful as I found myself in third, 2.5 minutes down from Chrabot and 1.5 down from Jimmy. The gap wasn't coming down to Jimmy fast enough and fourth was a good 45 seconds behind me so there wasn't much of a struggle to sort out who got which spot on the podium. Now I'm all set to do the HyVee/70.3 World Champs double again this year.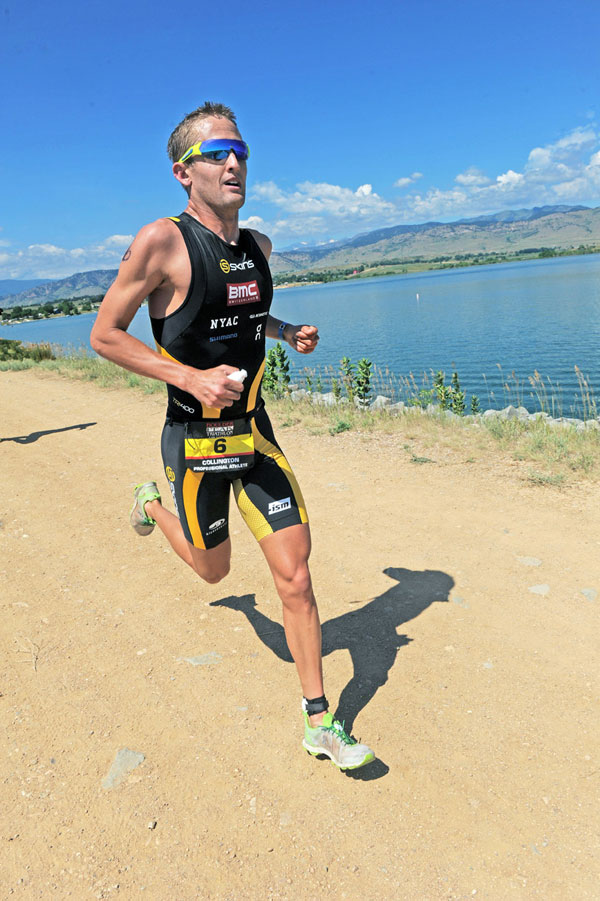 Photo credit: Tim Carlson.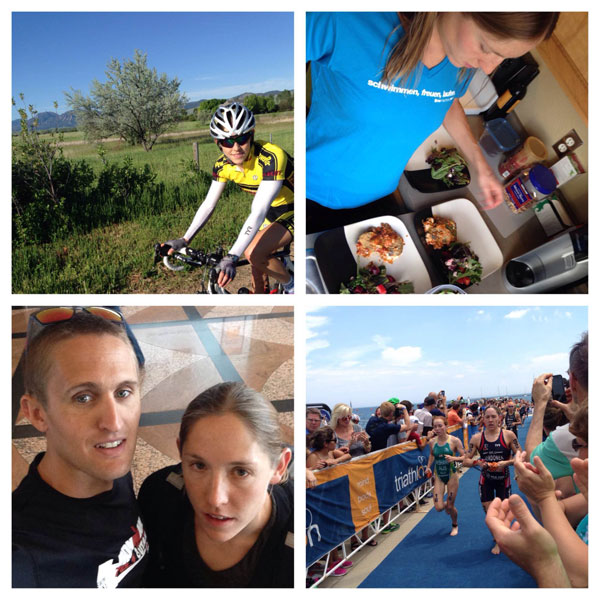 Lindsey was in town for about six weeks leading into her race at Chicago WTS. I really wanted to get revenge on her for beating me in the Boulder Peak equalizer last year, but she raced Hamburg WTS instead. Her 14th place there finish ensured that unless I won Boulder Peak by a vast margin then I wouldn't have bragging rights to the best result on the weekend.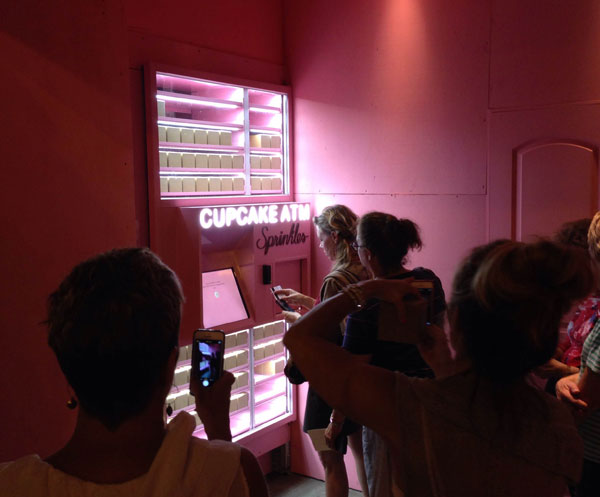 You never know what you will find wandering around Chicago late at night