Apologies to anyone who regularly visits this site (mom?) for having to look at that awful picture of my severely swollen ankle that I posted back in October. Fortunately my ankle no longer looks like that. Here is a more pleasing picture featuring Otay Lake and the mountains surrounding my current training location in Chula Vista, California: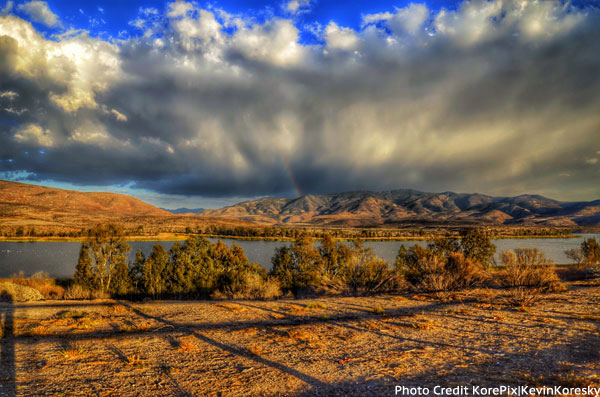 Training is going well and yes, my ankle is fully healed. After four weeks in a walking boot, and six weeks where my only training was going on slow hikes, I finally got back to real running at the beginning of December. My girlfriend Lindsey recently started up training with Darren Smith and his world renowned training group known as DSquad, and I am lucky enough to be able to join her at their first camp of the year here in Southern California. The endless crushed gravel trails have served as a great place to build my running back up. I get to join in on the occasional swim, bike, or run with the DSquad, and it's been quite an experience for me. Everyone is super motivated and no moments are wasted. The best part is watching Lindsey as she has become a completely different athlete in just a few short weeks of camp. She even came out of a multi-year hiatus from blogging to write about it, check it out here.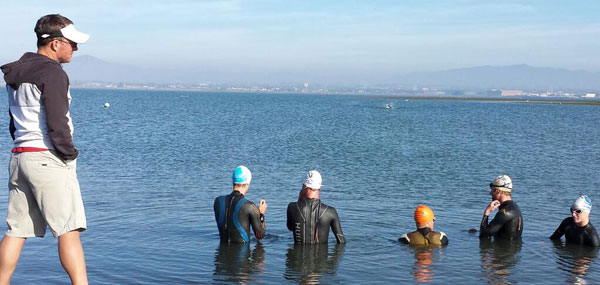 Open water swimming at Silver Strand Beach. Yes, the water is very cold.
I posted a tentative race schedule for this year – I will once again be targeting major 70.3 and Rev3 events in the US, with HyVee and 70.3 Worlds in Mont Tremblant being the major races for the year. I will also be taking on my first Ironman at IMAZ in November.
I'm happy to welcome Kurt Kinetic and Rudy Project on as new sponsors for 2014. In addition to these, I will once again be riding the super fast BMC TM01 with Shimano Dura Ace Di2 components and of course my comfortable ISM Time Trial saddle, with Joe Santos from Davis WheelWorks providing the bike fit. Skins compression, On running, blueseventy, and local Boulder nutrition company Skratch Labs are also in my corner for another year of racing. Last but not least, I'm happy to continue to be a part of the New York Athletic Club triathlon team. I'm truly lucky to have such a great group of companies and people supporting me.
Thanks for reading and check back for more updates soon.
After breaking my ankle a couple of weeks ago I obviously had to close the books on the 2013 season. I was out for a morning jog in Orlando and tripped over a curb, turning my ankle pretty bad in the process. The final verdict was that I tore a ligament away from the bone and it took some small chips of bone off with it. Ouch! I'm not really sure what happened, I just remember tripping and falling face-first into some grass and immediately having a severely swollen foot. Here is what it looked like afterwards: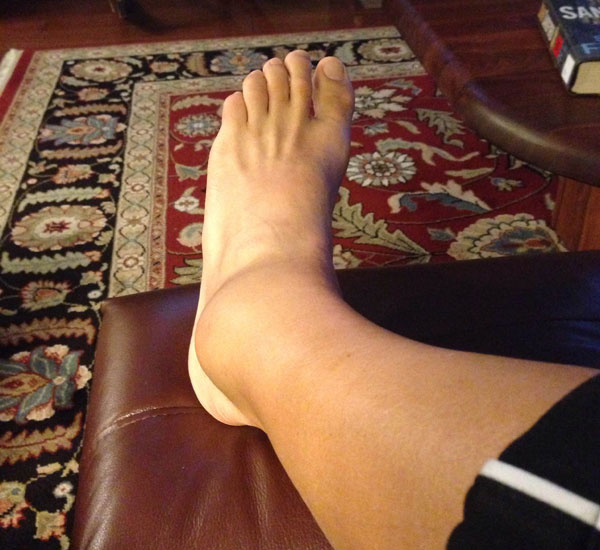 It was a good year, though, and I'm already planning out a successful 2014. Thanks to BMC, the New York Athletic Club, Skins, Shimano/PRO, blueseventy, On, ISM Saddles and Davis Wheelworks for all of the support this year. And thanks for reading!