"Ah, mate, I forgot to mention – that doesn't work. Not for pro racing, anyways." – Tim Reed
Some of you may remember when 2016 70.3 World Champion Tim Reed tried to race IM Australia as a pro on 15 hours of training per week. I don't know specifically why he did this, but I can imagine it was because his life is quite busy (three kids, a coaching company, etc), combined with the fact that full time triathlon training as a pro is very time consuming. This past winter I decided to do something similar – train for a 70.3 on ~12 hours per week. After racing said 70.3 (Geelong), I met up with Tim for a beer after the race and told him about my training lead up – the above quote was his immediate response. So if you're here to read a success story about how 12 hours of training can deliver a good result in the pro ranks, I have bad news – it didn't work for me, either. But if you're here to find out just how bad it actually went, read on!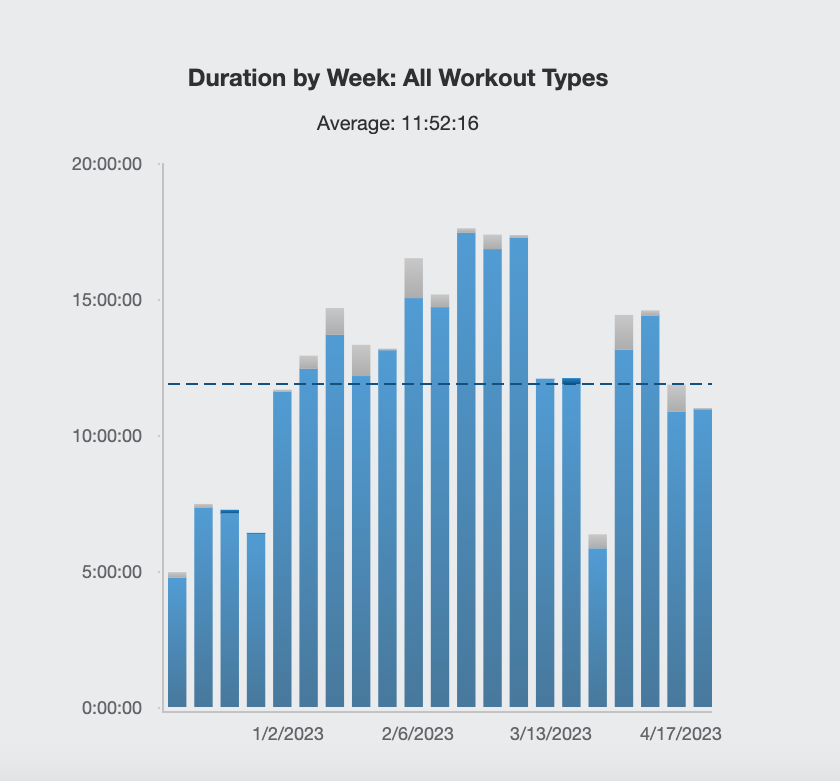 As an astute follower of my illustrious career you might be asking, "Why would you do that, Kevin? You don't have three kids like Tim does… in fact, you don't have any kids! What could you possibly need more time in the day for?" The short answer is that I just had a ton of things I wanted to do that pro-level training doesn't allow. With all my extra time in the day I tackled a bunch of house projects, cleared my inbox, launched my coaching company – all in a good winter's work.
The long answer is that I was simply burnt out on racing and training. My last race of 2022 was IM Arizona, a race I invested a lot of time and effort into, only to end up in the med tent with hypothermia after the swim due to unseasonably cold water and air temperatures. This wasn't the first time outside forces had affected my races. In fact, nine out of the 12 races I've done since racing restarted post-COVID had some sort of force majeure come into play. Anything from normal adverse weather events, bike mechanical problems outside of my control, wildfire smoke, civil unrest in a foreign country, even a broken rib incurred in the swim at Ecuador 70.3 – I feel like that list falls well outside the bounds of "normal." I wanted to race again in 2023, but I just needed a few months off "full time training" to recharge. With this in mind I decided to do something similar to Tim Reed's "15 hours per week" plan, except mine ended up being closer to 12 hours/week.
Before I get started, you might be wondering why I would fly halfway across the globe to do a race I didn't really train for. The answer is that I've been planning this trip for awhile with an athlete I coach who lives just outside of Melbourne, Australia. I've coached Jamie for a bit over three years now, so we planned a small training camp with him and his coaching squad JET Coaching prior to Geelong 70.3.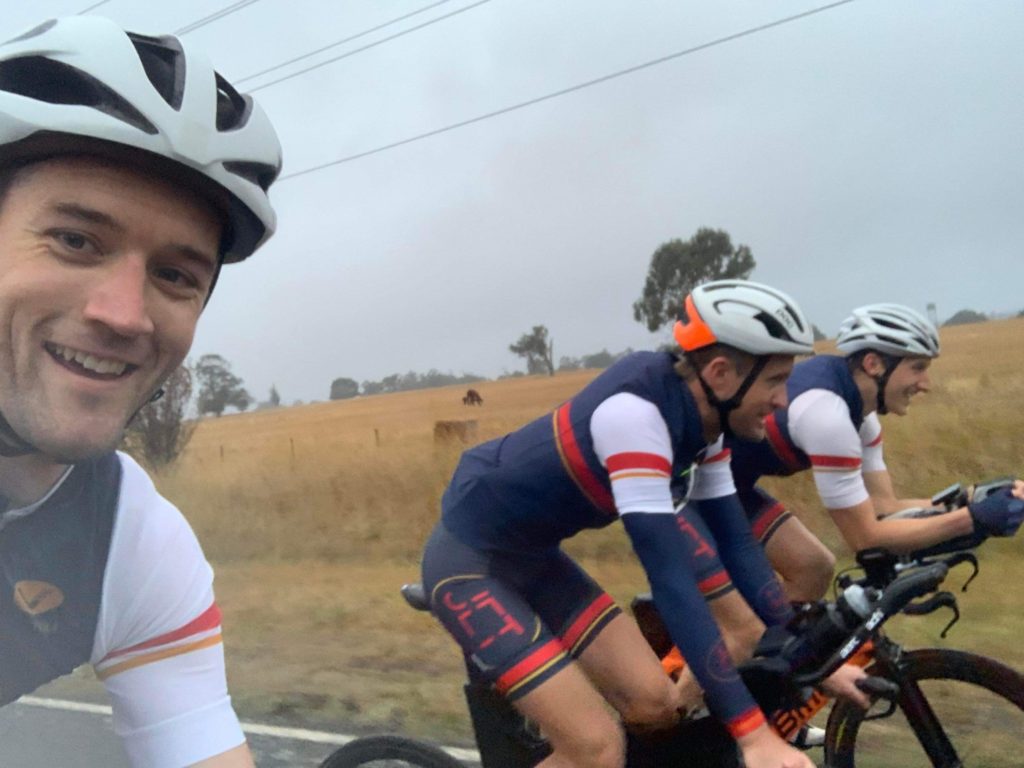 So did it work? As I alluded to above, this level of training simply does not work for pro racing. 12 hours per week is about the average amount of training I give my age group athletes training for a 70.3 (it's athlete dependent, of course), but given my result it clearly is not enough when one is racing in the professional ranks. Here is how I broke down my training on a weekly basis in the lead up to Geelong:
Swim – I decided to only swim with the Masters swim group coached by the folks at Boulder Coaching (Simon Lessing / Darren De Reuck). After all, swimming alone is boring. In retrospect it was a lot of critical swim speed (CSS) work – pretty much every swim was hard, and it doesn't take much to make me swim fit since I'm a lifelong swimmer.
Bike – I did three cycling workouts per week – Tuesday, Thursday and Saturday. Four to seven hours per week. Lots of hard Vo2 work and threshold work, but not much volume or endurance. This winter was ridiculously cold in Colorado and outdoor ride days were very hard to come by. My power numbers were actually halfway decent leading into Geelong, but my overall endurance was not good at all.
Run – This was the lowest volume of the three sports for me. Running is my strongest sport, so I was never very concerned about this being the sport with the least amount of focus on it. I got invited to a lot of long runs with much fitter athletes, and I was occasionally able to fit a key run session in on Friday mornings, but outside of that I just did easy 30 to 40 minute endurance runs here and there.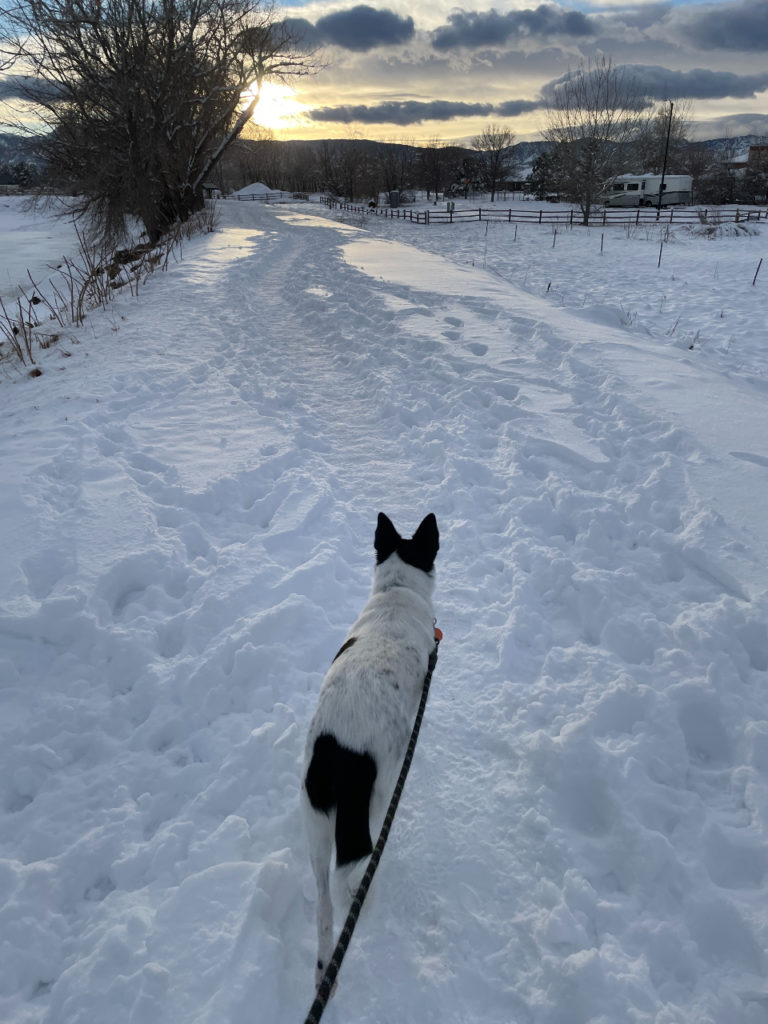 One important note on the overall training picture was that I wasn't training like a pro in duration or execution. In other words, I wasn't prioritizing recovery. I had very specific slots throughout the day where training fit in, and before and after training always had another activity going on, whether it was just sitting around doing coaching programming, completing a house project, or running and errand in town. So this was truly an exercise in training like an every day age grouper, except I had to race in the pro field eventually.
So how did Geelong go? It actually wasn't all bad (although it was mostly bad). The swim was great – I was comfortable in the front group with only two athletes getting away for a ~20 second advantage. 22:34 for the swim. I got onto the bike in the main group, and it wasn't more than 200 meters into the race on Geelong's famous uphill out of T1 where things started to go wrong. To be completely honest, I got slaughtered over the course of the 90km bike, losing nearly 15 minutes to the leader (Mike Phillips), and almost ten minutes to the main group. My power was about 10% off what "fit Kevin" can produce, so no surprise things didn't go well. Onto the run I did my best with wobbly legs and ran a 1:17:30 for 10th place (fit Kevin usually runs 1:13 to 1:15, depending on the course).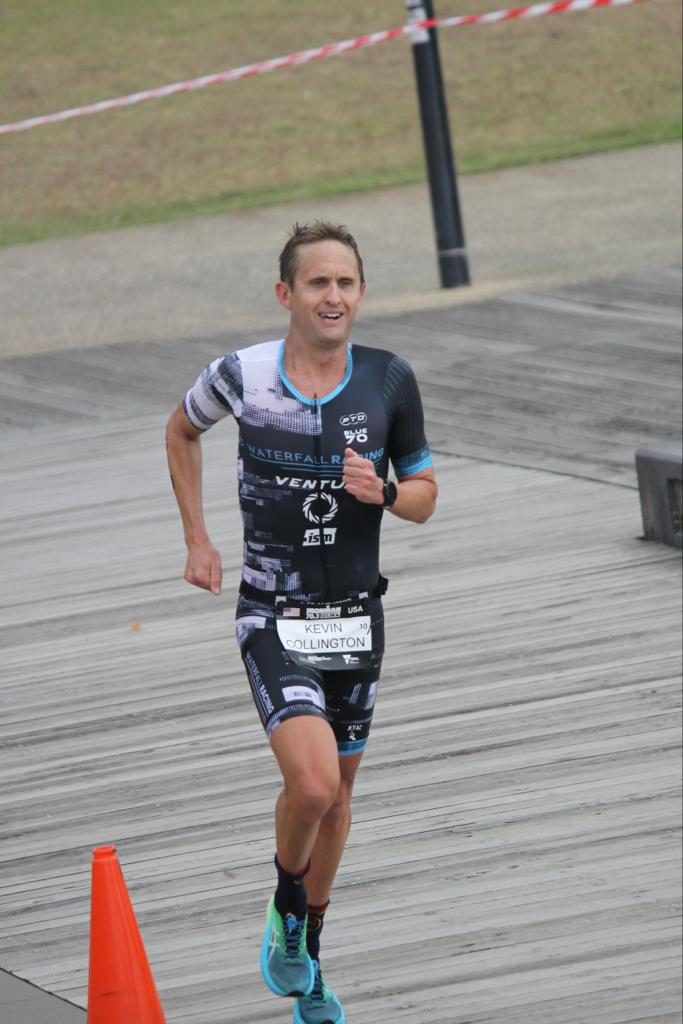 So how can 12 hours per week deliver an age grouper to a personal best performance, while a pro can suffer one of the worst days of his career? The truth is that pro racing is very simple when you boil it down: you either meet the demands of competition, or you don't! This is best illustrated by how my race plan would differ if I was racing in the 35-39 age group vs racing as a pro.
This is what Coach Kevin would have told 35-39 age grouper Kevin to do in terms of a race plan for Geelong:
The swim will be your bread and butter so just get through it as fast as you can without burning any matches. With any luck you will see anywhere from 22 to 24 minutes on the clock while keeping the heart rate relatively low. Onto the bike just build into the ride as you go through the first 5 miles. Don't go crazy up the first hill! Look for 270 to 280w as an average power – this will feel quite easy at the beginning and quite hard by the end. On the run you know what to do – if you have good legs you will see 5:30/5:40 miles coming quite easily. The Geelong run course can really break you down so a slight slowing is to be expected on the second lap, but stay focused and you will be fine.
Now comparing to pro athlete Kevin's race plan for Geelong:
Slot into the front group on the swim and settle in as quickly as the race dynamics allow – don't lead unless you truly have to, you're going to need all the energy you can get for the rest of the race. Onto the bike do you best not to get dropped on the first hill. There will be a big sorting out and you will probably have to go well outside of your comfort zone/wattage target to stay in contact. If you find yourself in a group, do your best to ride a steady, well paced ride (this might not be possible), and stay in a safe range with Race Ranger on course – we don't need you passing an entire group and burning all your matches. If you do end up by yourself you know what to do – ride a steady 90km. Onto the run be prepared for 5:10 to 5:20 pace from the leaders straight away – don't chase that. Today is a day to run your own race. Depending on how many matches you burned on the bike you might have good legs or you might not. Go with what you have and run your own race.
It's easy to see how my pro race can start to go poorly quite quickly with the talented field lined up in Geelong. Whereas the age group plan isn't dependent on any other athlete on course – it's just me riding my own race and trying to do my best all day. All that being said, racing is still fun even when I get absolutely demolished by a solid Aussie/Kiwi domestic field. It was also great to race with Jamie on his "home" course, and you'll never hear me complaining about a short vacation in Australia. Jamie had a lifetime best performance for the Geelong course, so Coach Kevin was happy.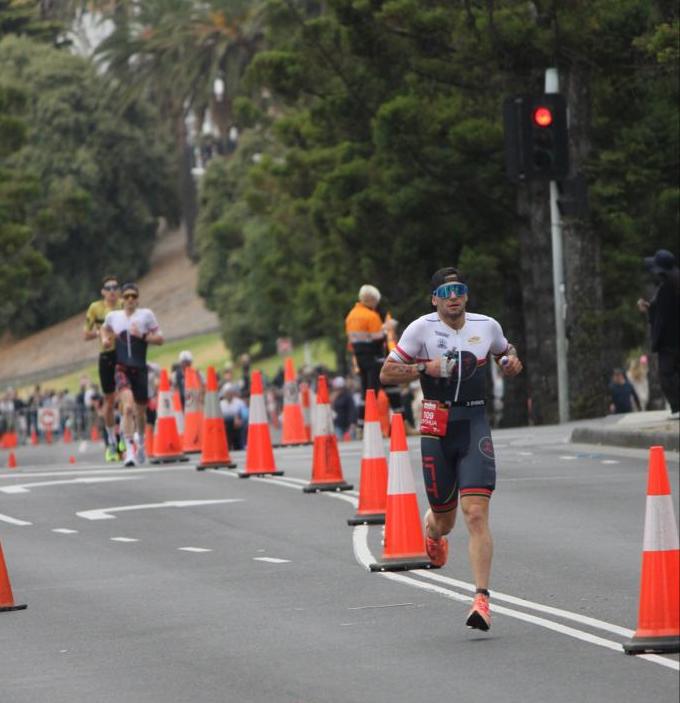 You might be saying, "But wait…you're saying 10th place in a pro field was a horrible result? Honestly, it seems like it wasn't that bad. I want to read more about Kevin getting his ass kicked!" Well I have good news for you – it gets worse. What if I were to do a race where the only sport that I meet the demands of competition in got removed? And what if we replaced it with the sport I wasn't really training for? Well, that's exactly what happened at the St. Anthony's Triathlon five weeks post-Geelong. Due to a massive storm rolling across Florida overnight, a small craft advisory went into effect and St. Anthony's was forced to cancel the swim. It was replaced by a 1.5 mile run. The main group ran through a mile in ~4:35, with a couple really fast guys off the front about 15s faster in the 4:20/mile range. I was in the main group because I in theory I am capable of running that fast, but in reality I wasn't trained to run that fast. What followed was an epic explosion on the bike where I actually averaged fewer watts for 40km than I did over 90km in Geelong. I was an absolute mess of lactic acid before I ever got on the bike, and I suffered through 40km of riding and another 10km of running for 12th place. Then I struggled to walk for the next week.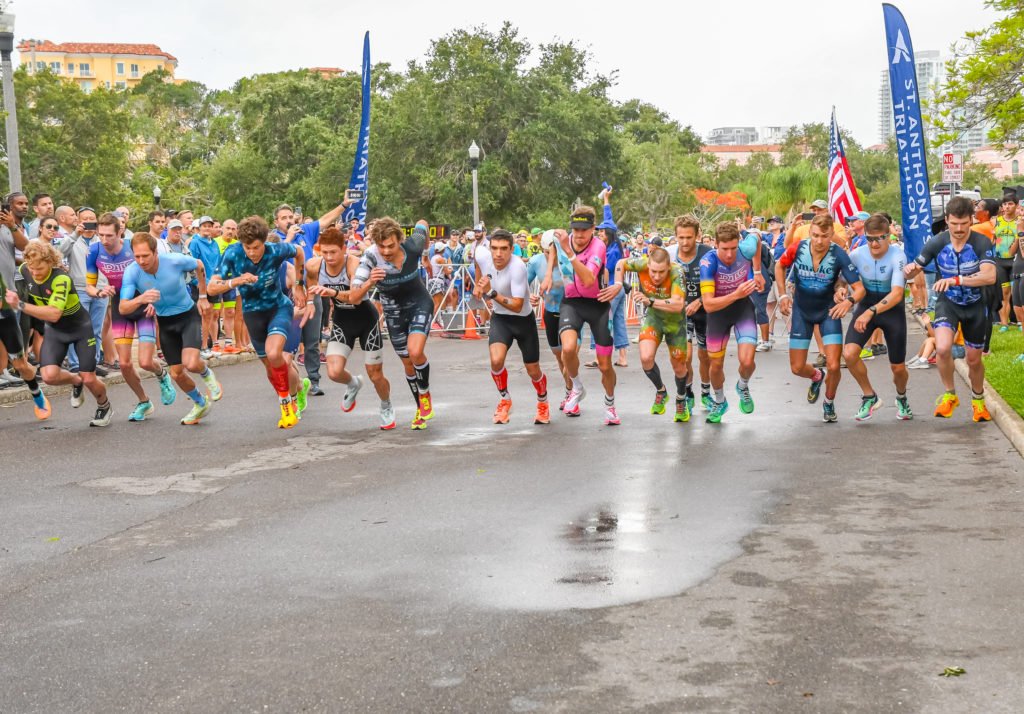 So there's the story – 12 hours a week of training just didn't cut it. That being said, I got SO MUCH done this winter outside of training that I wouldn't change the way I approached things even if I could do it again. I do think it's time to start doing some real training for summer races. Fit Kevin will be coming to a race course soon (well, maybe by July). Thanks for reading!