Cancún was a decent race for me this past weekend. I got 13th place, eight seconds out of the top ten, 62 off the winner. It was easily my best ITU finish in a long time, but more importantly it was my BEST draft-legal race ever from a technical standpoint. I led the main group in the swim (everyone except Tommy Z.) to the first buoy. THAT was a surreal experience. It turns out that if you get to the buoy first (or second), you don't get pummeled and drowned and beaten! Hooray! Moreover, I got to the the front leading into T2. You can always tell who makes the effort based on the run times. When somebody gets beaten by a person with a slower run time, that person just executed better at the end of the bike and in T2. I was running out as some were still racking bikes. I averaged 210 watts (ha!) for the race, and can break it down further into the first 24 minutes (sitting in the massive group) averaging 200 watts, and the last ~4 minutes (getting to the front and staying there into T2) averaging 255 watts. That's all it took! For sure the demands of competition are and will be WAY higher at the WTS level, but nonetheless it was awesome to execute a technically sound race at a World Cup.
Here are some pics!
Exiting the swim near the front of the group.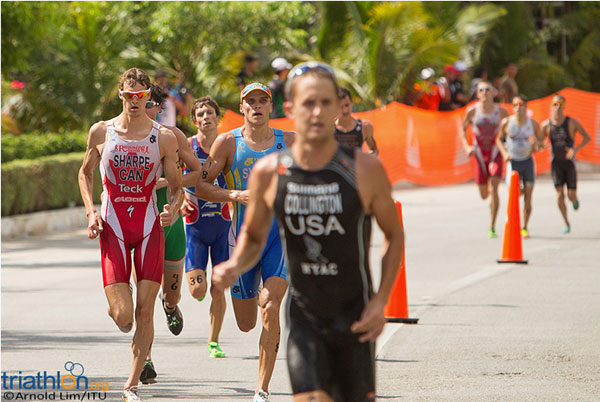 The run was a hot, humid sufferfest.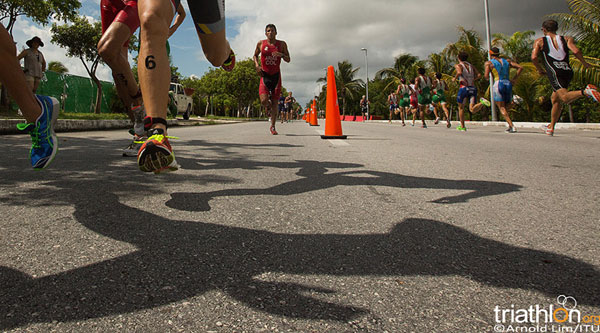 Trying to stay in contact with the second main run group.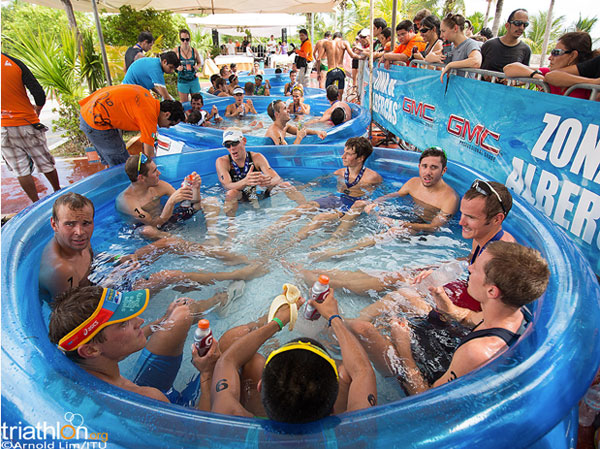 While there are many reasons racing in Mexico sucks, their dedication to providing a post-race ice bath is legendary! Here I'm chatting it up with the East Coast Sloot.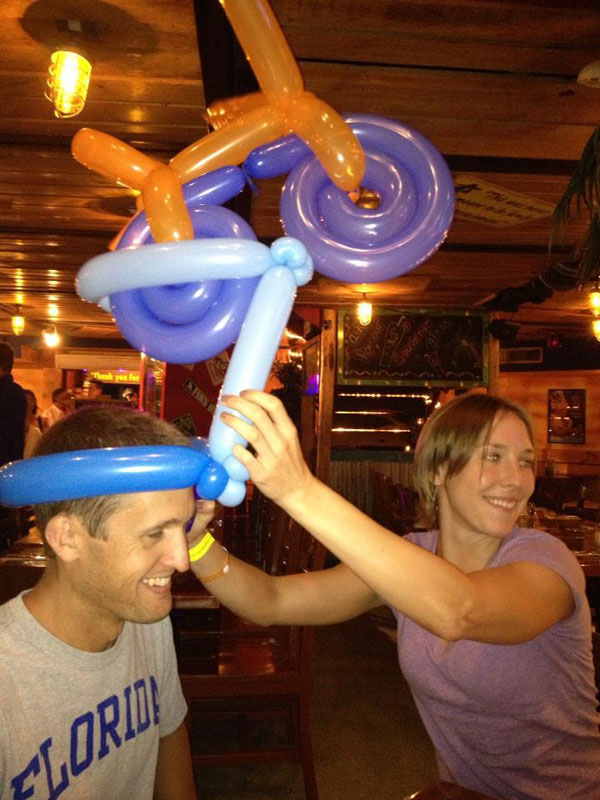 At the post-race dinner. With two races left this month I didn't drink. So I resorted to funny balloon hats so as not to be accused of "being lame."