Here's a race report from Budapest: Everything was going really well until 30k into the bike when I crashed!!! It happened on a tight turn where a wet mat was covering some train tracks. Fortunately I'm OK (I just have some road rash). I got up, fixed my bike, but lost two minutes in the last 10k of the bike and finished 56th. Oof…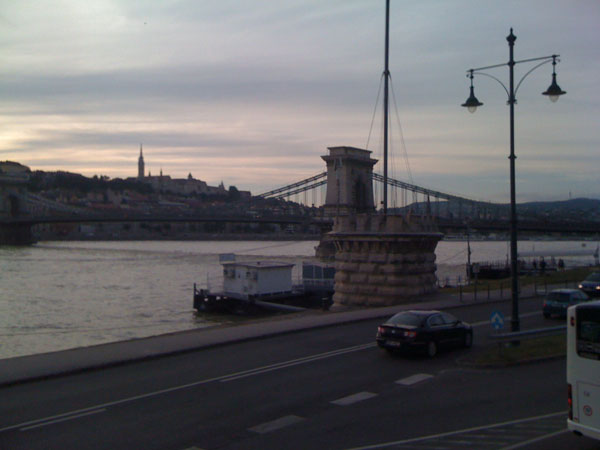 The chain bridge at sunset two nights before the race. Budapest is a beautiful city when it isn't raining!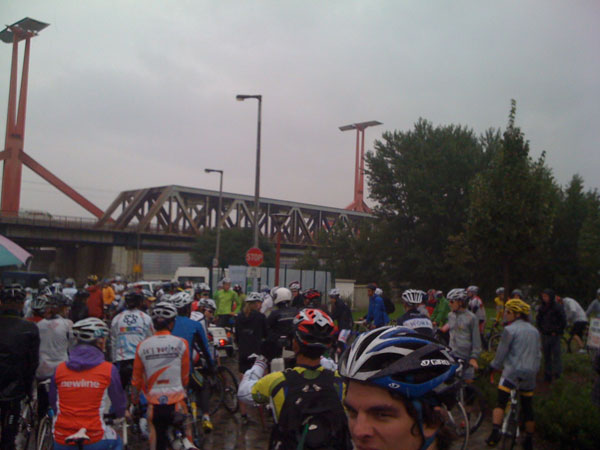 Despite the rain hundreds of juniors, U23s and elites showed up for the bike course familiarization ride.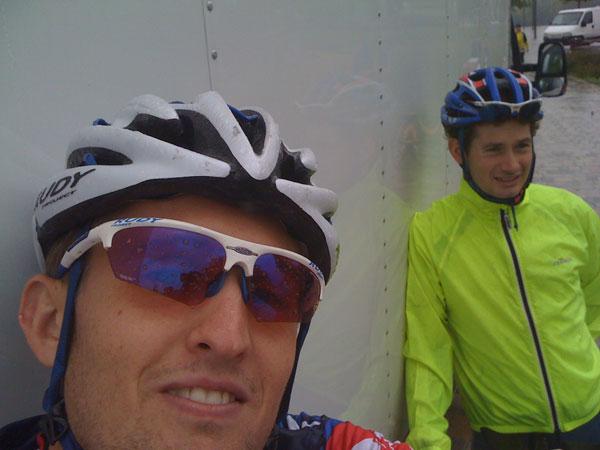 Greg and I found shelter from the wind behind this truck while we waited for the ride to start.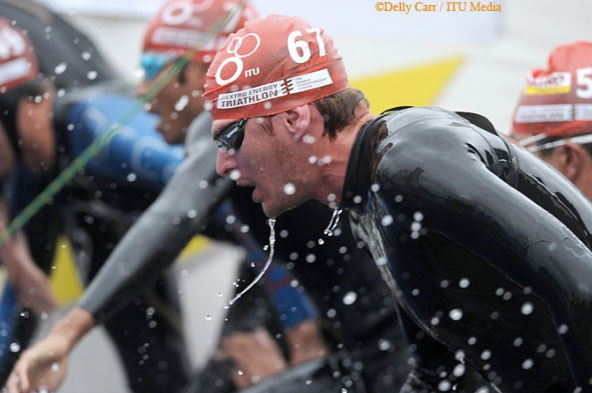 Coming out of the water – I'm the guy in the background with the blue sleeve.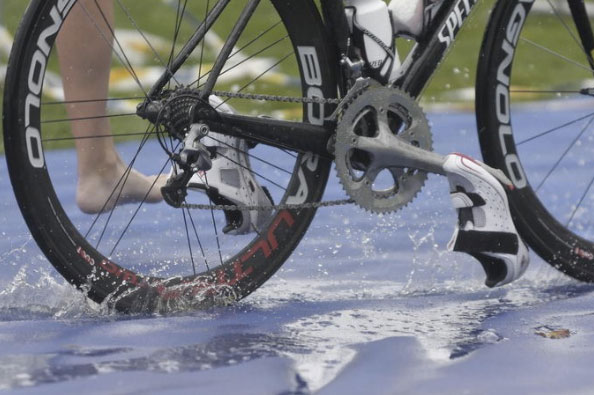 It wasn't raining for the men's race but there was standing water and 'mystery puddles' all over the course.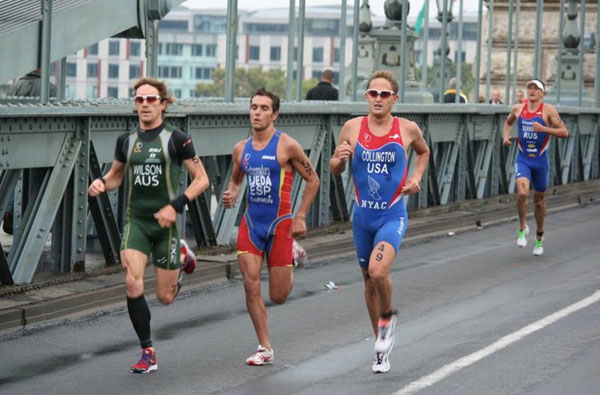 A misleading picture – several very talented men running five minutes behind the leaders.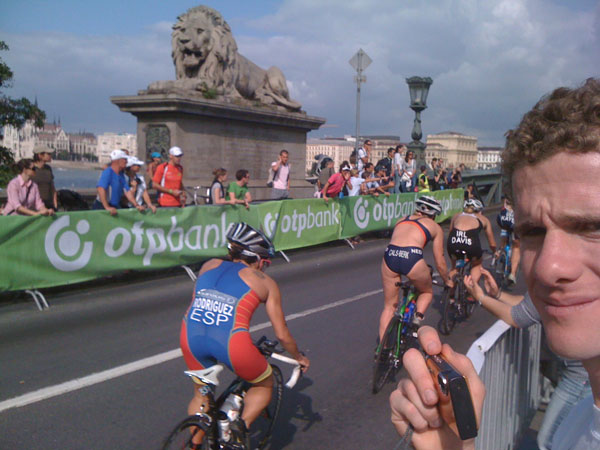 The sun came out for the women's race the next day. Our team docs patched me up and I enjoyed watching Sunday's races.