All I can say is that I was doing very well until about 65K into the bike. I swam well and found myself at the front of the race after only about 15K of riding. But being at the front of the race at 70.3 World Champs means lots of race referees watching you and I was one of many athletes hit with a red card (four minute penalty). Admittedly, though, I did make a mistake. The Vegas course is quite hilly and on a long downhill into a long uphill I got too close to Crowie's wheel (something about physics – potential energy, F=ma, I'm not sure really). And once you enter the 10 meter draft zone the only solution is to make the pass. I didn't make the pass.
Anyways, the red card completely ruined the adrenaline high I was running on, leaving me in a combined state of bonk and disappointment. For anyone watching my wattage on SRMlive – not bad, huh? Yeah, I was riding a bit too hard. I got dropped by the pack, rode in the last bit by myself, hung out in the penalty tent for awhile, and rallied for a 13.1 mile run.
Vegas was an awesome course, I just need to keep my focus for the full 90K! Maybe next time.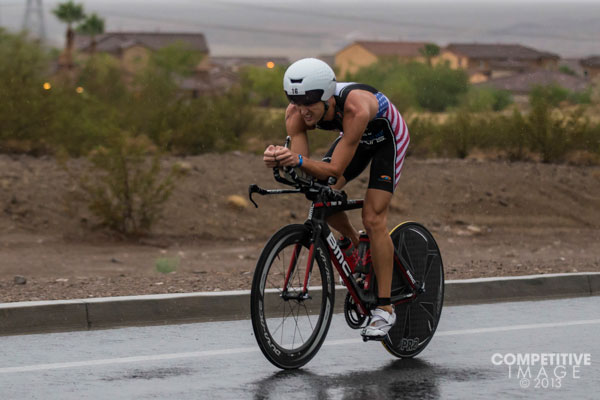 It turns out the swim can be quite enjoyable when nobody is around to beat you up around the turn buoys.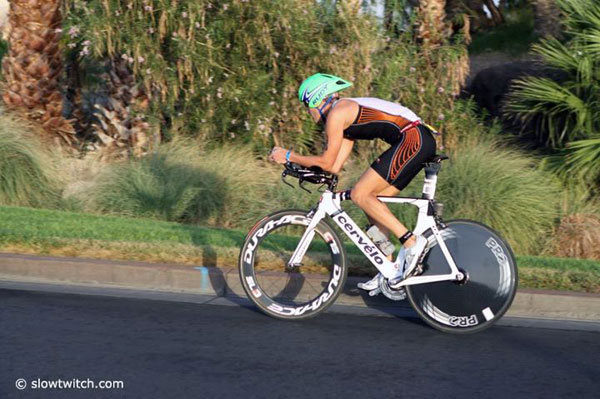 Crowie wasn't the only athlete bailing on his previous ride for a new Cervelo.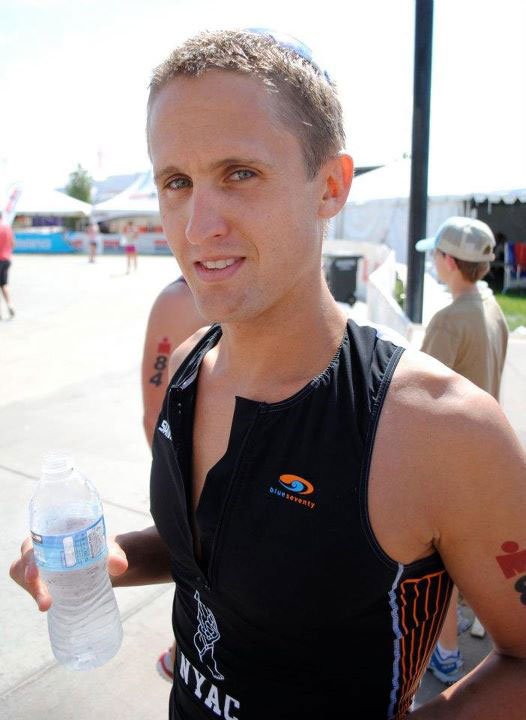 Post-70.3 feeling-awfulness.